Terms of Site Use
​
Effective Febuary 2021
Welcome to Dovonixc Global site Terms of Use agreement. The terms ( "we", "our", "site", "us") refer to the Company Dovonixc Global. "You" refers to you, as a user of our site or our service. The site
www.dovonixc.com
refers to the Company's website, an online service we offer our customers. The following terms of service govern the sale of products on our site. By using our site, you agree to the following terms and conditions related to the services and products we offer. We reserve the right to modify the terms and conditions without notice.
Please review the following terms carefully. By accessing or using the Service, you signify your agreement to these Terms of Use. If you do not agree to be bound by these Terms of Use in their entirety, you may not access or use the Service.
PRIVACY POLICY
The Company respects the privacy of its Service users. Please refer to the Company's Privacy Policy
www.dovonixc.com
explains how we collect, use, and disclose information that pertains to your privacy. When you access or use the Service, you signify your agreement to the Privacy Policy as well as these Terms of Use.
ABOUT THE SERVICE
The Service allows you to purchase our products including eco-covidGuard, our signature personal protective ware and accessories for Helios UV-C decontamination system.
RULES FOR USER CONDUCT AND USE OF THE SERVICE
You need to be at least 18 years old to order and purchase our products and use our Service.
The Company will not be responsible for any liabilities, losses, or damages arising out of the violation of our terms and conditions.
SITE USE RESTRICTIONS
All contents appearing on our site, including graphics, text, audio and visuals are properties of the company and/or licensed for use by Dovonixc Global. The content of our site in entirety is governed under the copyright laws of the United States of America and intended for personal, non-commercial use by all users and our customers.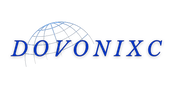 Copyright 2023 - Dovonixc Global all rights reserved