The following are frequently asked questions about UV-C decontamination:
Helios UV-C Decontamination System
:
What is UV-C?

UV-C is a short wavelength, ultraviolet rays between 200nm to 280nm

​

Can Helios UV-C decontamination system kill coronavirus?

Epidemiology studies have shown that Helios UV-C system can inactivate sars-vov2 in as little as 5mins. (Re:

Bedell K et al. Infect Control Hosp Epidemiol 2016;37:598)

How does Helios UV-C work to kill viruses?

Helios UV-C system utilizes 253.7nm to inactivate proteins in the nuclei of viruses. Studies have shown that 253.7nm is the optimal wavelength required to deactivate viruses and bacterial pathogens.

Does the operation of Helios UV-C system impact the environment through Ozone production?

No, germicidal lamps are covered with quartz glass doped with titanium which only permits 253.7nm radiation frequency to pass through.

Titanium doped quartz glass also blocks the emission of 185nm UV rays responsible for ozone production.

Ozone is harmful to human cardiopulmonary health if inhaled.

Are UV-C safe on the human body?

Prolonged exposure to UV-C rays is harmful to the body. Helios system utilizes intelligent safety interlocks with passive infrared motion sensors to protect against accidental exposure by automatically turning off if there is motion in the

decontamination area.

Can I stay in the room while Helios UV-C® system is in operation?

No, Helios UV-C® system is the only decontamination system that can be safely started outside the decontamination area using a tablet. Other systems require you to start a cycle within the area of decontamination.

How often should I plan on replacing the UV-C lamps?

Every 16,000 hours

Contact us to have a trained technician replace them

What is the process for buying the Helios system?

You will fill out a request for information/quote form on our website, or simply email us at info@dovonixcglobal.com so we can set up a meeting with you.
We will meet with you either virtually or in person to discuss your needs and answer any questions you may have.
Following our meeting with you, our team will present an optimal configuration of Helios UV-C® system tailored to your requirements.

We will respond to your formal request for quote with pricing, lead time, payment, warranty and service terms.

We will process your order and ship the product after payment terms are satisfied.

We will deliver the product safely at your designated location.

Our team will install and train your team on operating and maintaining your Helios UV-C® system.

We will provide ongoing technical and training support based on your service term.

What emitter configurations are available with the Helios system?

Helios emitters can be configured as a system up to five emitters.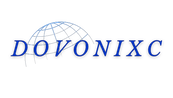 Copyright 2021 - Dovonixc Global all rights reserved