Terms and Conditions of Online Sale
Effective Febuary 2021 and Only Applicable to ECO-CovidGuard Sales
NOTICE
The company may use the contact information you've provided for promotional notices on our products and services.
PRODUCT SUBSCRIPTIONS
Dovonixc Global will offer promotions for customers willing to sign up for recurring orders on a periodic basis.
PRICING POLICY
Our company is committed to providing our customers with high quality products at a reasonable and fair market price.
FINAL SALE POLICY
All products deemed as Final Sale are not eligible for returns, exchange or refunds.
INDEMNITY
With the use of our site, you agree to hold Dovonixc Global harmless from any third party claim or demand as well as losses, damages, fees and other costs resulting from your violation of these terms and/or any activity related to the misuse of our site, services and products.
RETURN POLICY
Items must be returned in unwashed, undamaged with original tags attached within 30days. Unfortunately we cannot issue a return on gift wrapping or final sale items. We do not offer return shipping on any orders outside of the US. You are responsible for the cost of shipping back to Dovonixc Global for a refund or an exchange.
LIMITATION OF LIABILITY
Dovonixc Global (and its officers, Directors, agents, joint ventures, subsidiaries, and employees) shall not be liable for special, consequential, and incidental damages including but not limited to loss of profits, revenue, goodwill interruptions (or other intangible losses) arising from the use of and/or your inability to use our product.
LIMITATION OF LEGAL ACTION
You and Dovonixc Global agree that any cause of action arising out of or related to the use of our site and product must be initiated within one year. Such actions are permanently barred if not initiated within one year.
ADDITIONAL TERMS & CONDITIONS OF SALE
Additional terms and conditions of sale apply to the purchase of products on our site.
Dovonixc Global reserves the right to modify these additional terms and conditions at any time without prior notification.
PAYMENT AND SHIPPING TERMS
Unless otherwise agreed to by you and the Company, products must be paid for prior to shipment through credit card and/or wire transfer (including applicable VAT and shipping taxes). Dovonixc Global will not be responsible for any delays arising from the shipping carriers.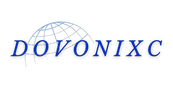 Copyright 2021 - Dovonixc Global all rights reserved